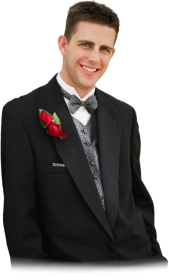 I love piano and I know how music can set the perfect mood for a special occasion. I'd be honored to help make your wedding reception a beautiful and memorable event.
As a pianist from Bountiful, Utah, I perform at locations along the Wasatch Front. My repertoire includes contemporary hits as well as
timeless classic love songs. You can listen to demos
while viewing my song list and other pages.
Contact me for more information
or to schedule an event.
Valentine - Jim Brickman
My Heart Will Go On - Titanic
Hero - Mariah Carey
All I Ask of You - Phantom of the Opera
Everything I Do - Bryan Adams
Open Arms - Journey
Song List
100 Years
- Five for Fighting
A Groovy Kind of Love
- Phil Collins
A Heart Full of Love
- Les Miserables
A Little More Time On You
- NSYNC
A Thousand Years
- Christina Perri
A Whole New World
- Aladdin
All For Love
- Bryan Adams
All I Ask of You
- Phantom of the Opera
All My Life
- KCi & JoJo
Amazed
- Lonestar
And So It Goes
- Billy Joel
Angel Eyes
- Jim Brickman
Angels Among Us
- Alabama
Beauty and the Beast
- Disney
Because You Loved Me
- Celine Dion
Bedtime Story
- Jon Schmidt
Best Of My Love
- The Eagles
Bless the Broken Road
- Rascal Flatts
Butterfly Kisses
- Bob Carlisle
Can You Feel the Love Tonight
- Lion King
Can't Help Falling In Love
- Elvis Presley
Candle in the Wind
- Elton John
Canon in D
- Johann Pachelbel
Chariots of Fire Theme Song
- Vangelis
Cherished Moments
- Jon Schmidt
Desperado
- The Eagles
Don't Know Much
- Linda Ronstadt
Endless Love
- Lionel Richie
Everything I Do
- Bryan Adams
From A Distance
- Bette Midler
From This Moment On
- Shania Twain
Good Day
- Jon Schmidt
Have I Told You Lately
- Rod Stewart
Heaven
- Bryan Adams
Hero
- Enrique Iglesias
Hero
- Mariah Carey
Hymn of Spring
- Jon Schmidt
I Can Love You Like That
- All-4-One
I Finally Found Someone
- Streisand & Adams
I Swear
- Gary Baker & Frank Myers
I Will Always Love You
- Whitney Houston
I Will Remember You
- Sarah McLachlan
If Ever I Would Leave You
- Camelot
If We Fall In Love Tonight
- Rod Stewart
If You Believe
- Jim Brickman
I'm Already There
- Lonestar
It's All Coming Back to Me Now
- Celine Dion
Just the Way You Are
- Billy Joel
Longer
- Dan Fogelberg
Love Story Meets Viva La Vida
- Jon Schmidt
Moon River
- Audrey Hepburn
Morning Light
- Jon Schmidt
My Heart Will Go On
- Titanic
Nearness of You, The
- Hoagy Carmichael
Now and Forever
- Richard Marx
Only Hope
- A Walk to Remember
Open Arms
- Journey
Perhaps Love
- John Denver
Romantic Wedding March
- Miranda Wong
Rose
- Titanic
Rose, The
- Amanda McBroom
Save the Best for Last
- Vanessa Williams
Somewhere Out There
- An American Tail
Tears In Heaven
- Eric Clapton
Tenderly
- Classic Jazz Ballad
There You'll Be
- Pearl Harbor
Thinking Out Loud
- Ed Sheeran
Unchained Melody
- The Righteous Brothers
Unforgettable
- Nat King Cole
Valentine
- Jim Brickman
Way You Look Tonight, The
- Frank Sinatra
Wedding March
- Felix Mendelssohn
What Are Words
- Chris Medina
When You Say Nothing At All
- Alison Krauss
Wind Beneath My Wings, The
- Bette Midler
You'll Be In My Heart
- Phil Collins
You're the Inspiration
- Chicago
Your Song
- Elton John